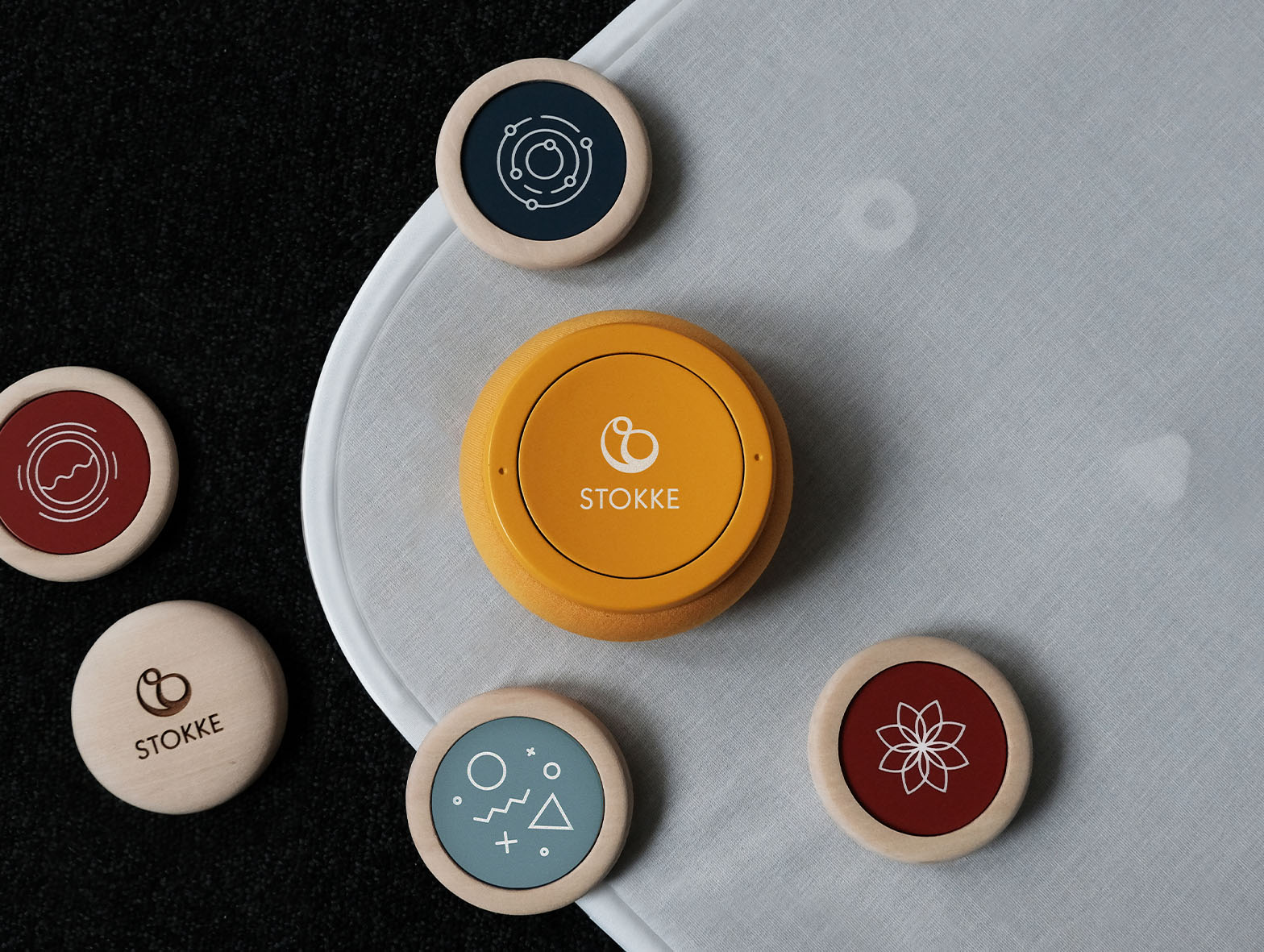 Stokke PlayPad
Especially during the first years of childhood, the abilities, interests and personality of children evolve at a rapid speed. The Stokke PlayPad is a multifunctional play platform that can adapt to this development. Placed on the floor it creates an interactive environment where pressure sensors, light and sound embedded in the surface help to facilitate a wide range of different play experiences that will support kids in their playful development.
Visit my Behance to learn more about this project.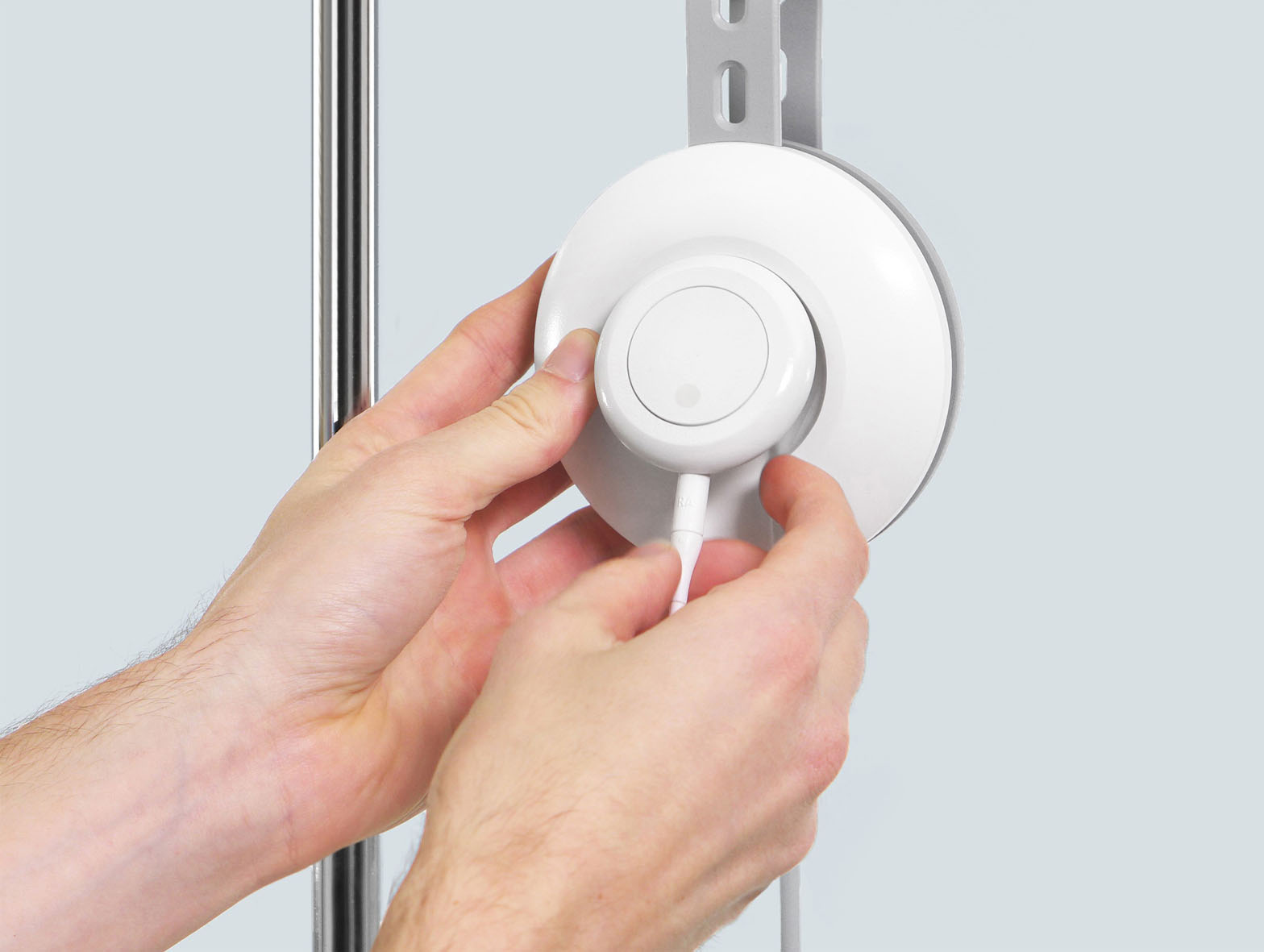 Array – ECG setup
ECG monitoring is one of the most basic vital sign measurements that is carried out in hospital intensive care units. The sensor setup has to stay on the patient's body often for weeks, gets unplugged, cleaned and is part of many daily routines of intensive care nurses. Array is an ECG monitoring setup of a new generation. It helps to streamline the workflow of healthcare professionals and improves the patient's comfort during intensive care treatment.
Visit my Behance to learn more about this project.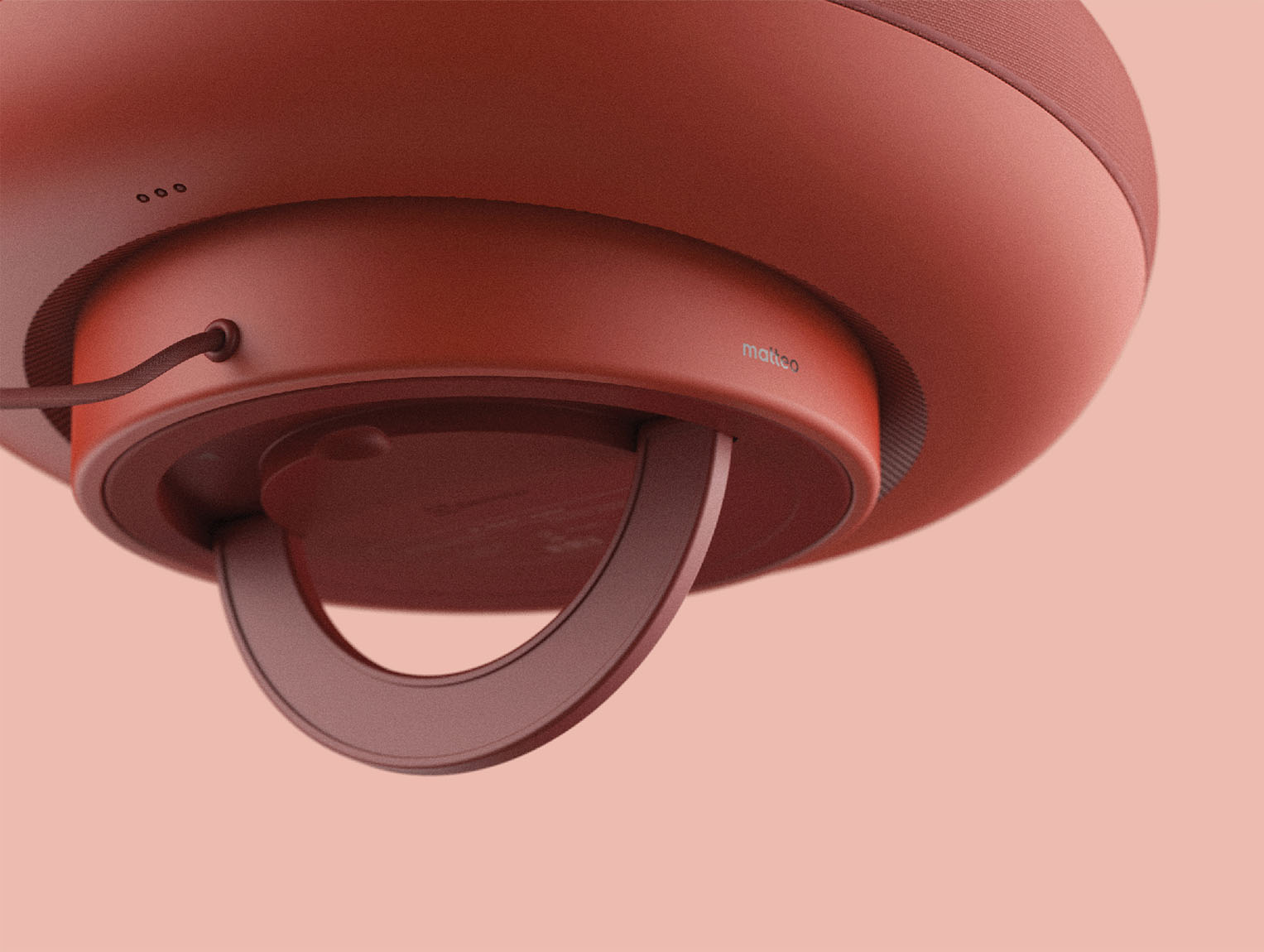 matteo – air purifier
Matteo is an intelligent air purifier that enhances the indoor wellbeing by adapting it's cleaning cycles to the user's living habits. Addressing especially people with allergies it comes equipped with a safe filter change mechanism that reduces air pollution during this un-comforting process. Matteo is a smart piece of tech that blends into modern homes by featuring state of the art CMF and keeping product interaction on an unobtrusive level.
Visit my Behance to learn more about this project.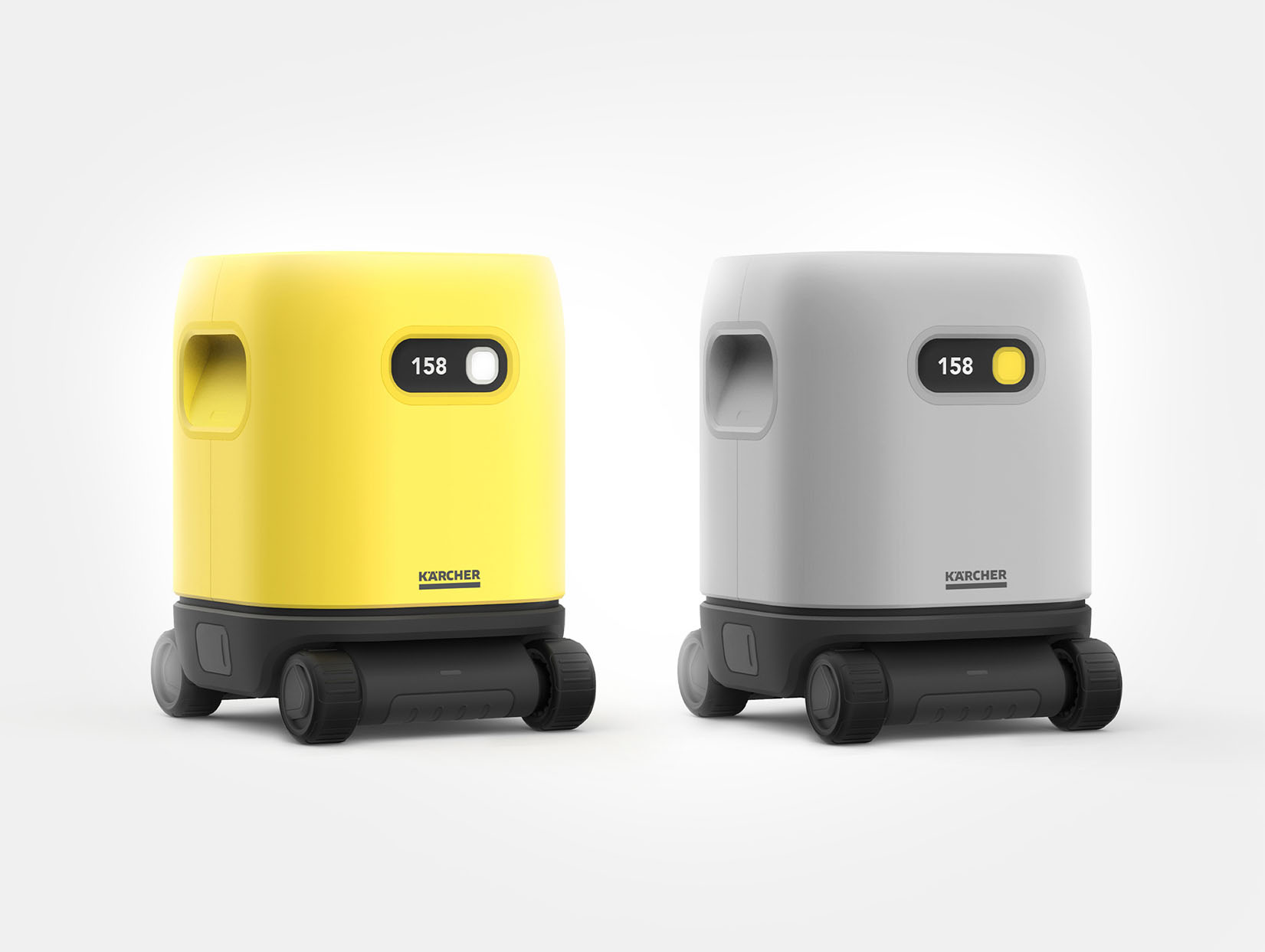 Kärcher / RE
Within the next 10 years climate change and its effects on the environment will force the global society to act on all levels. In this conceptual brand vision – Kärcher, the market leader in outdoor cleaning devices, switches to a more sustainable business model. Instead of selling high pressure cleaners – Kärcher rents them out to users and operates a connected fleet of long lasting pressure washers integrated in a service-ecosystem.
Visit my Behance to learn more about this project.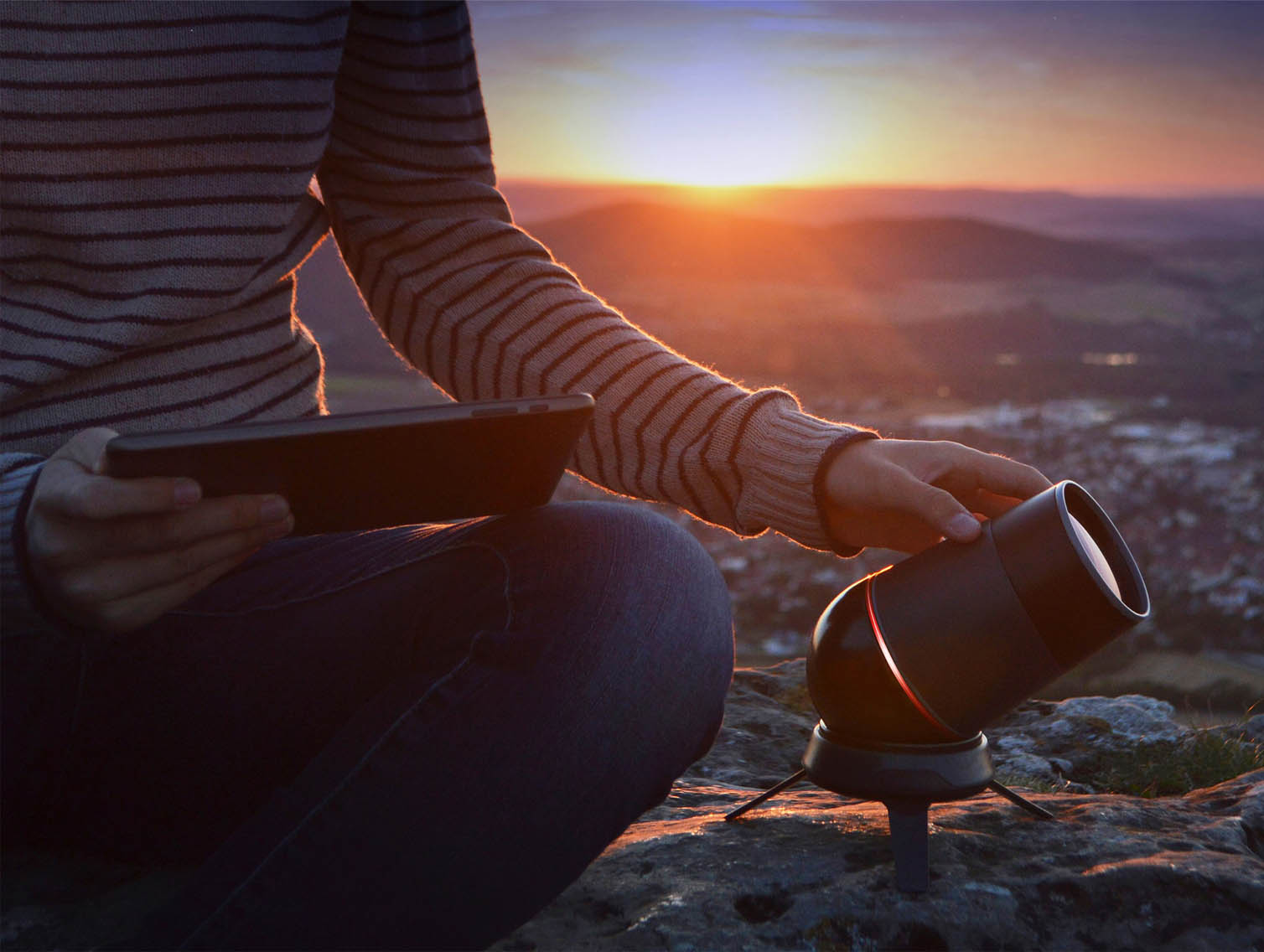 Aeon Telescope 
Aeon is a smart entry level telescope which is used in combination with a connected device. It helps beginners to get started in the field of astronomy. Users discover on their devices  what the telescope is pointing at and receive additional information about the specific targets. The telescope also guides the user to find new objects to observe in the sky and offers an immersive experience for beginners to explore the stars surrounding us.
Visit my Behance to learn more about this project.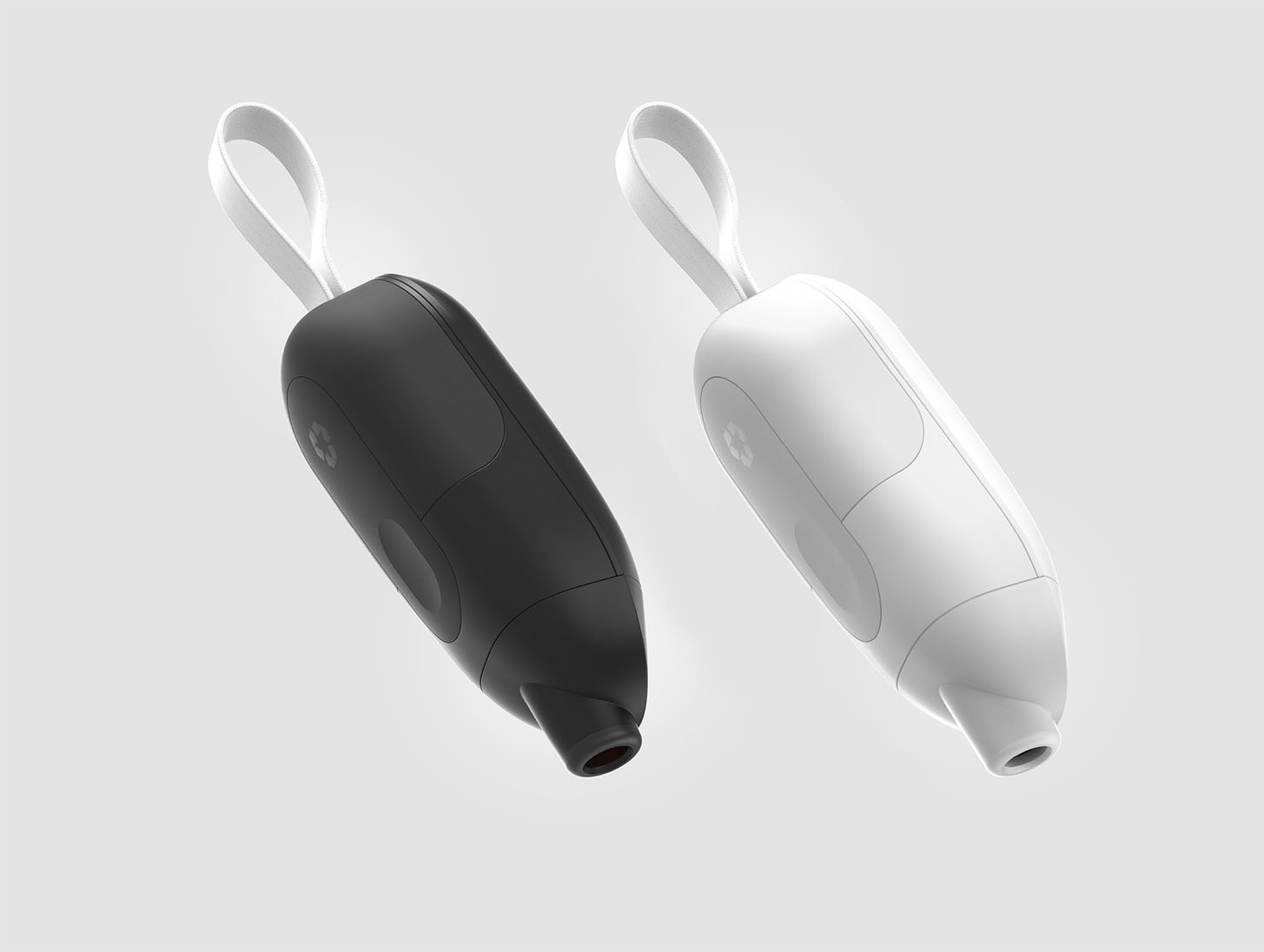 Gauge – Design for Refurbishment
This tire pressure measurement device is the outcome of a 4-week design exercise around parametric modelling, design for circularity, refurbishment and brand language. Imagine a future, where using a product in it's second life cycle would even be more valuable to us than buying a new product in mint condition. Gauge is designed for this future as extending the product lifecycle and refurbishment have been a priority during the ideation process.
Visit my Behance to learn more about this project.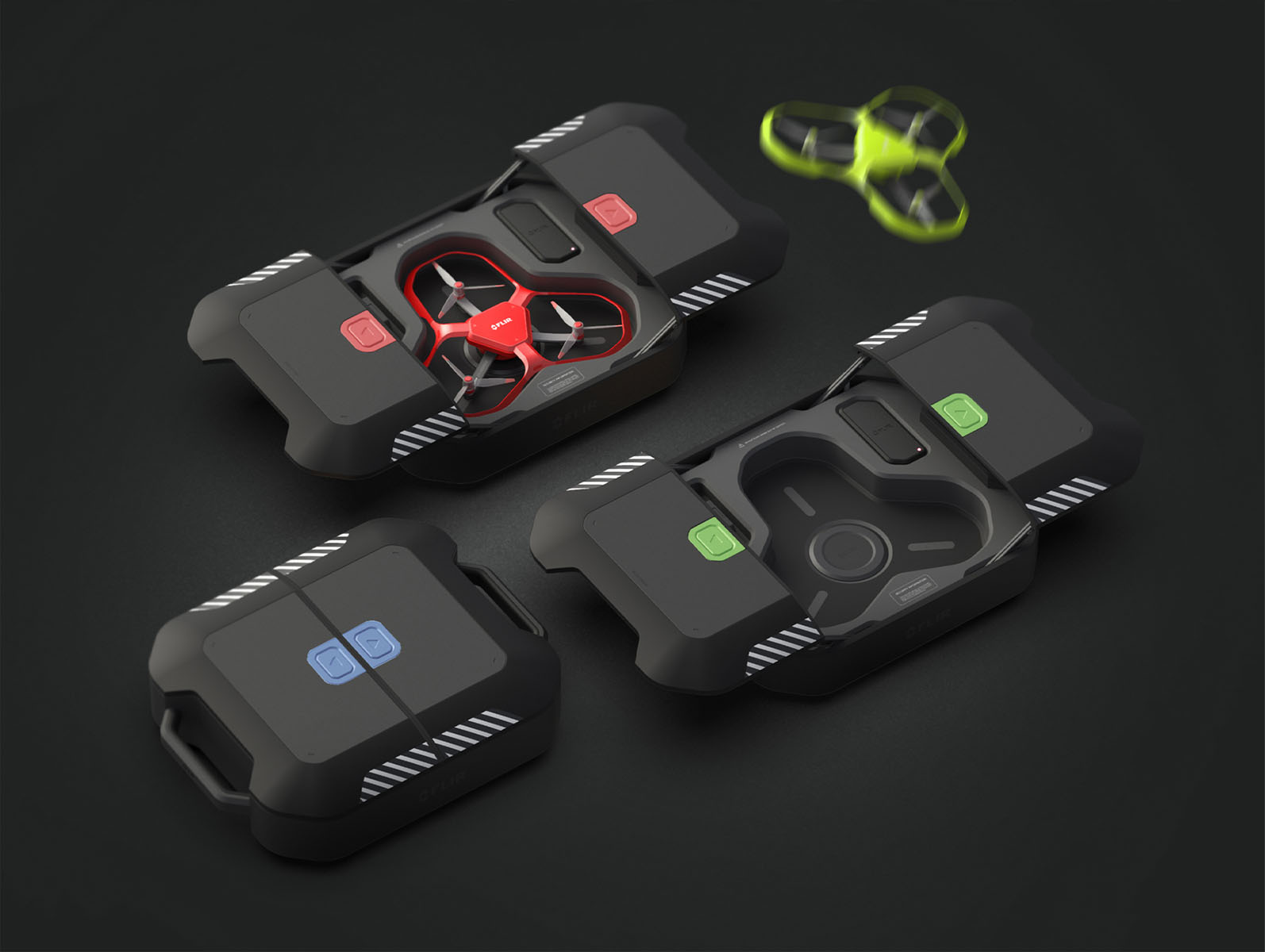 Prophet – Aerial monitoring system
FLIR Prophet is an autonomous drone monitoring system that supports leaders of all blue light departments (firefighters, police & paramedics) at structure fires. Once it is set up on site, the system operates autonomously performing pre-set patrol routes, without any pilot operating it. Equipped with FLIR's thermal imaging technology it monitors heat exposure and fire behaviour over time – so that the decision makers on site always stay in control.
Visit my Behance to learn more about this project.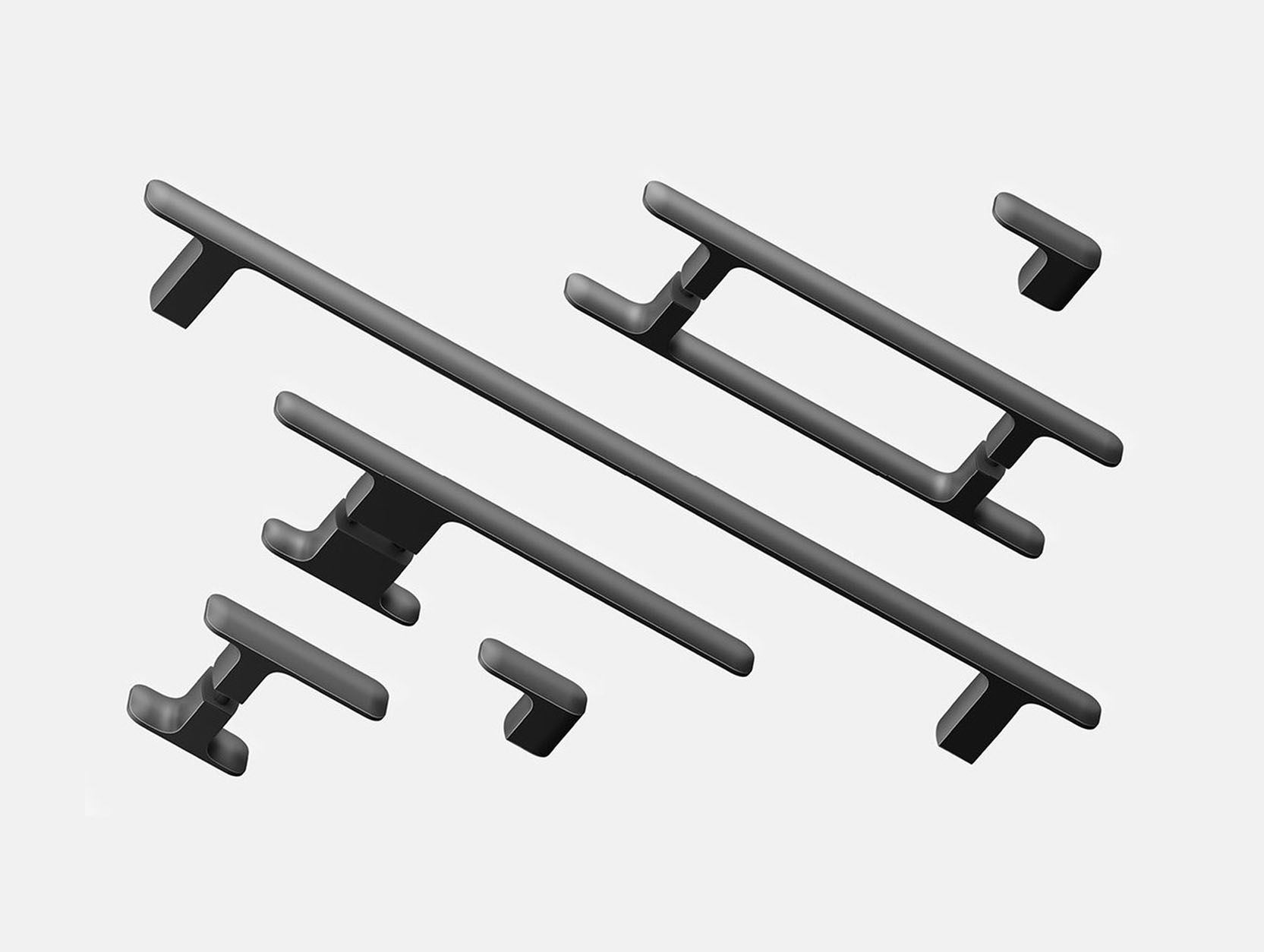 DT/QT Series for Ideal
The DT/QT Series is an award winning line of handles for shower cabins and bathroom appliances. While working at yellow design I had the pleasure to work on visualization of the DT/QT shower handle series for the Chinese sanitary brand Blue Sanitary Ware. These visualizations highlight the design quality and aesthetics of the handle series in order to establish Blue Sanitary Ware as a design-driven brand in the sanitary market.
more information on yellowdesign.com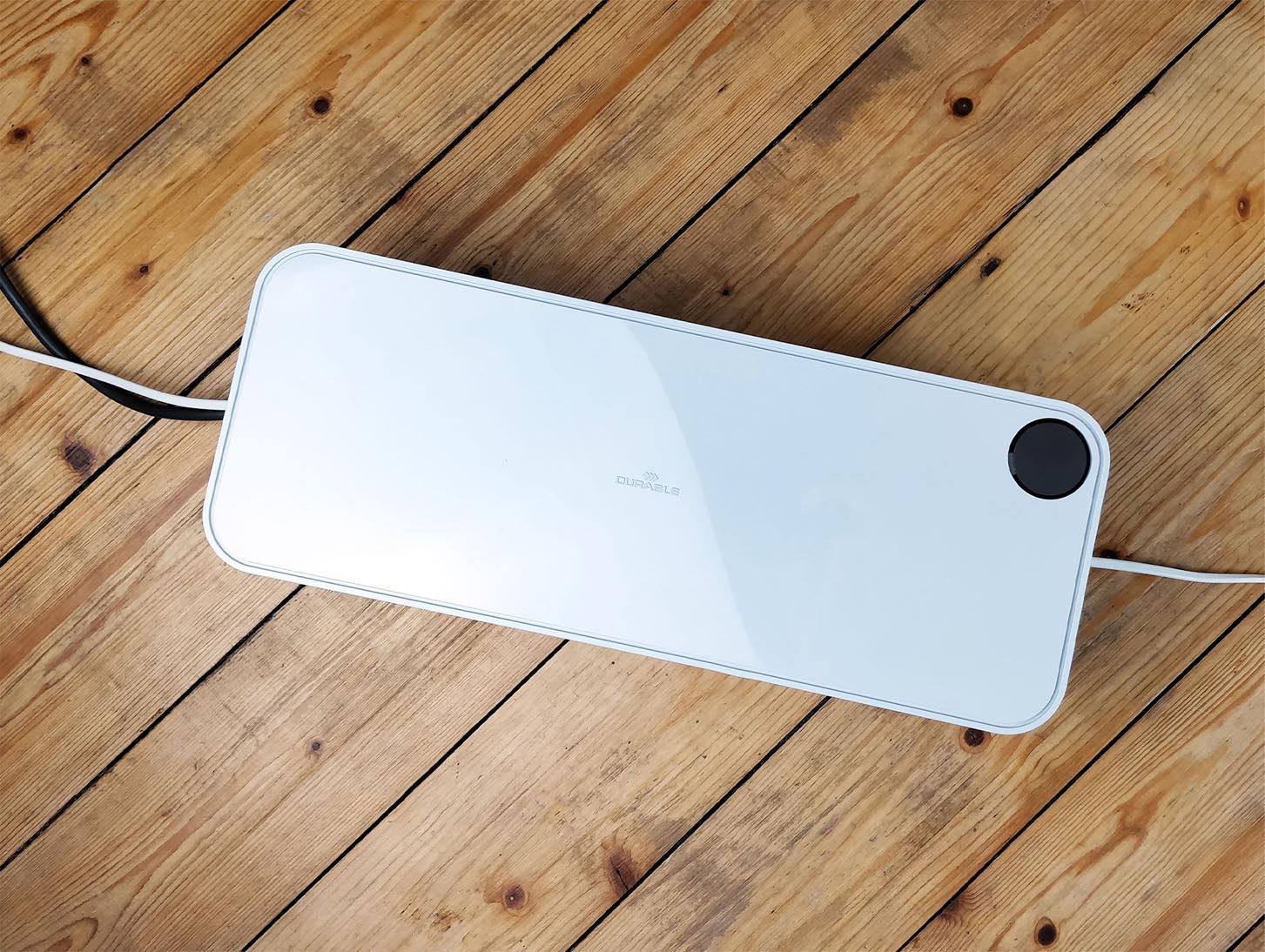 Cavoline – Cable Manager for Durable
During my time at yellow design I worked on the Cavoline cable manager range for the German office equipment brand Durable. These award-winning products offer a high quality solution for storage and management of cables in office spaces and at home. Cavoline is optimized for a convenient handling of chargers and with its functional yet elegant design it can be a great fit for a variety of settings that need to be freed from the cable-mess.
more information on yellowdesign.com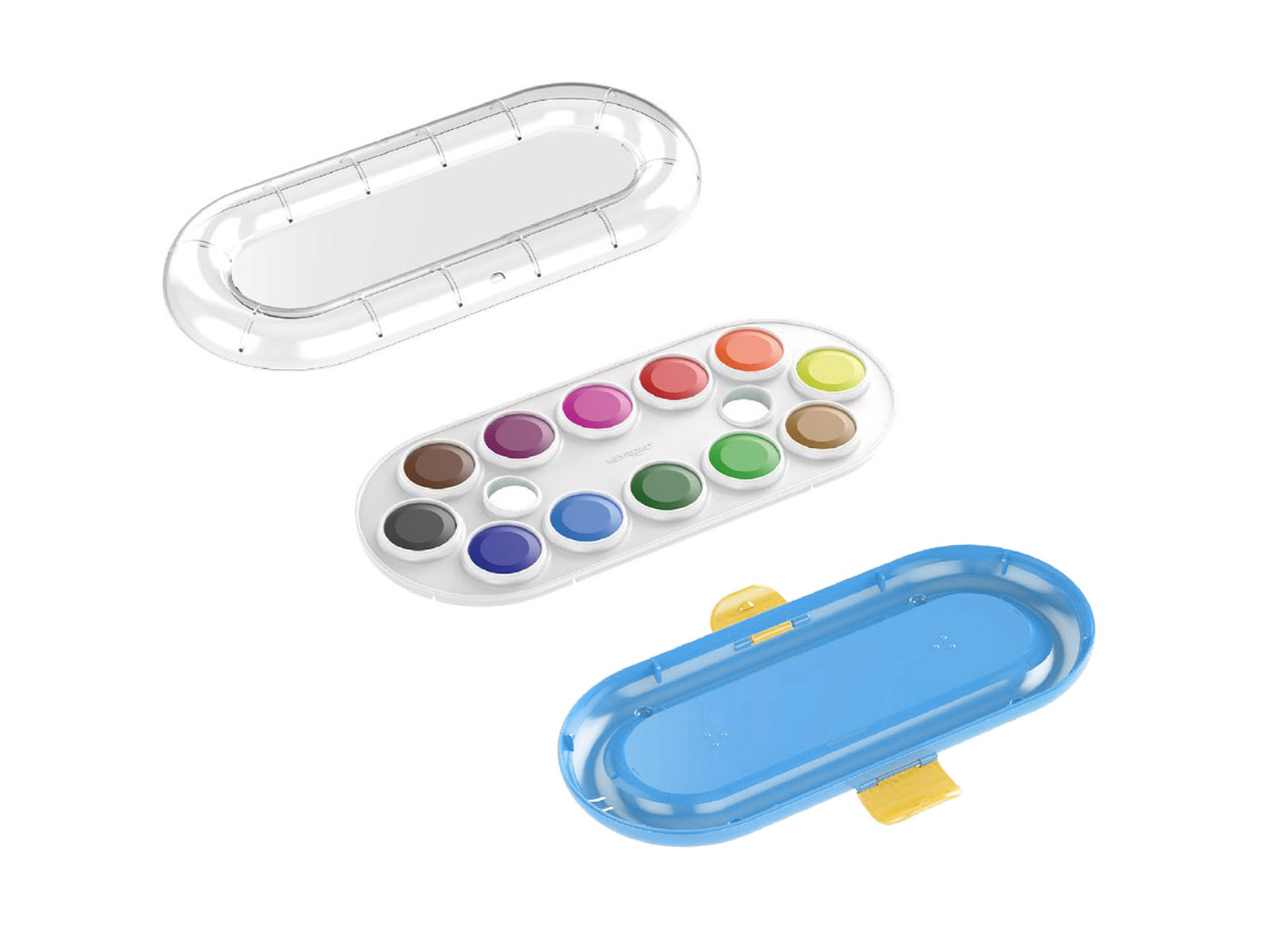 Keyroad Creative – Stationery products
Within the Keyroad Creative project we were tasked to develop a holistic product strategy for the creative school equipment segment of the Keyroad brand. The result of this project was a new design language and a range of six different stationery products for children. Next to child-friendly functionality and a novel feature-set, we established with our redesign a more recognizable formal vision for the brand and all products within this segment.

more information on yellowdesign.com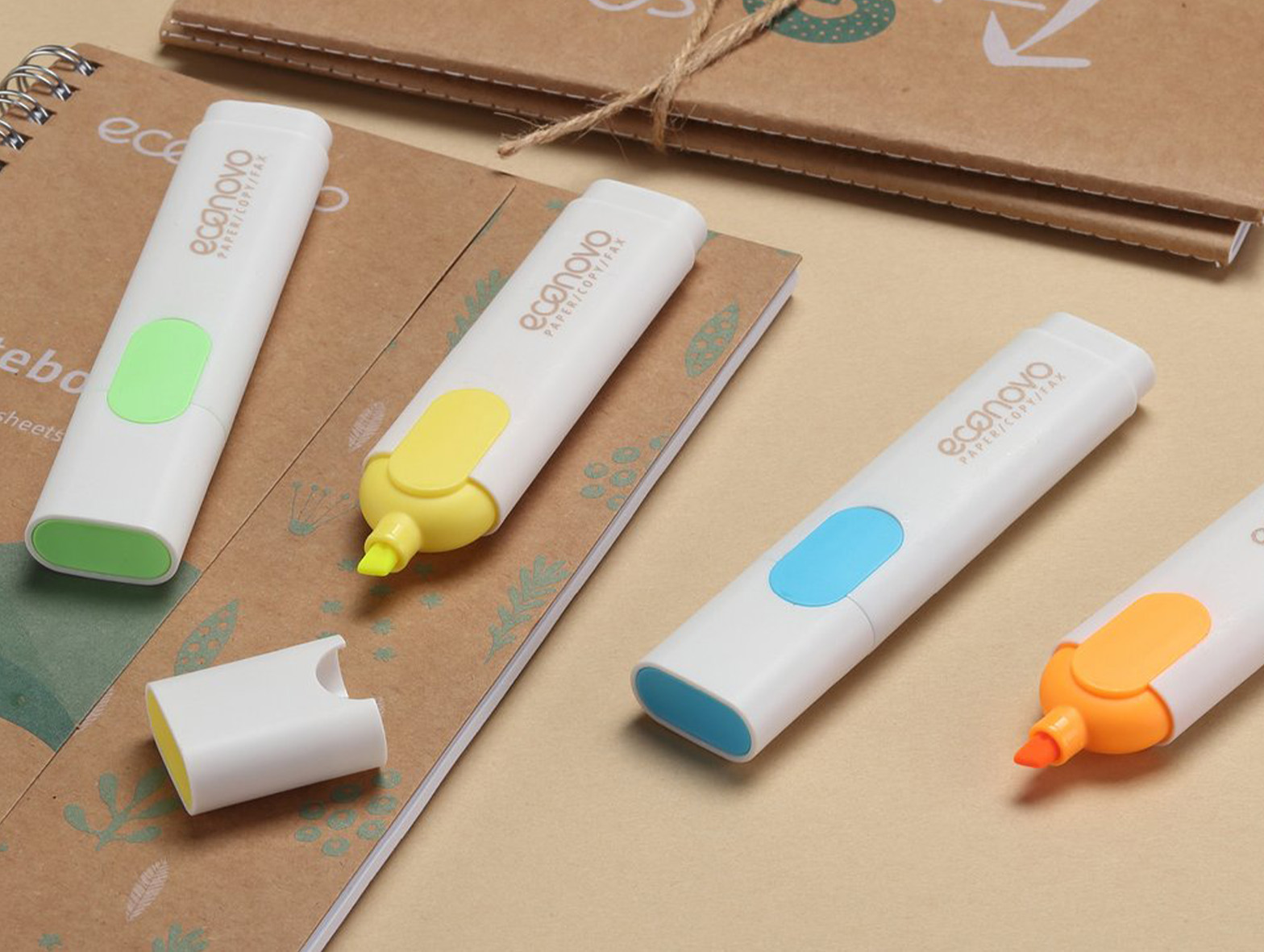 ECONOVO – writing series
The Econovo series champions the idea to combine sophisticated writing instruments with recognizable aesthetics of resource-saving materials for the stationery manufacturer JohnShen. Whether in the office, at home or on the road – the products convince with their representative character and at the same time blend unobtrusively into any environment.
more information on yellowdesign.com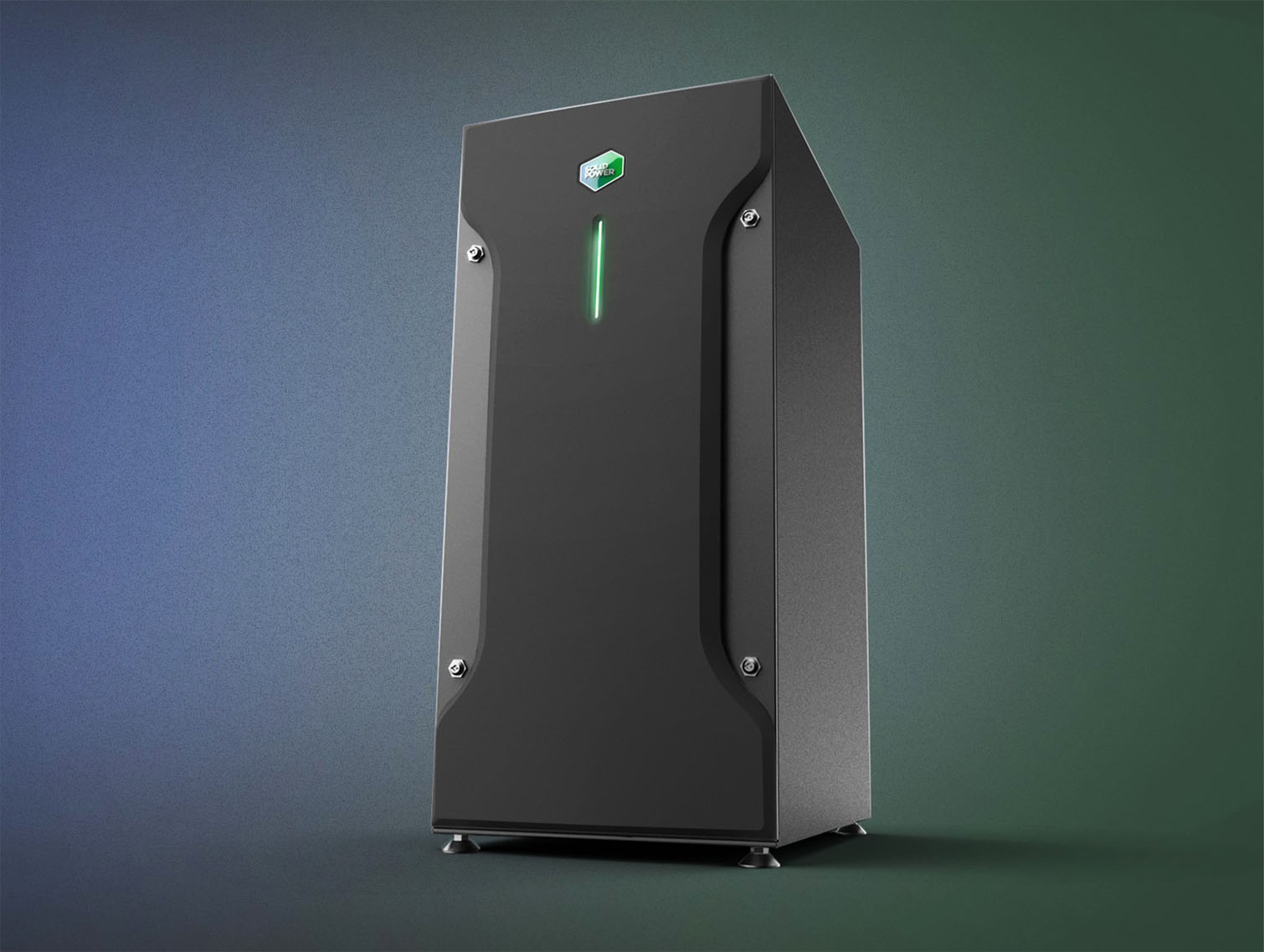 BlueGEN for SolidPower
The fuel cells from SolidPower are used for power generation both in private households and in an industrial context. Due to their high efficiency and the low carbon footprint they are considered as one of the most promising technologies for future power generation. The award-winning new product appearance of the BlueGEN finally communicates this promising technology on the outside and also shines with it's well integrated feature-set.
more information on yellowdesign.com